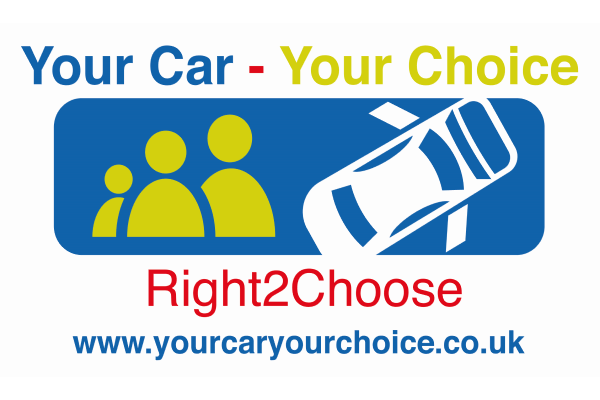 Upsurge in support for Your Car – Your Choice pilot project
---
19 Aug 2019
Category: Articles, Press Releases
Campaign attracts wider support throughout the UK
The Your Car – Your Choice campaign is receiving widespread industry support, following the launch of a pilot project in Chesterfield.
Following a highly successful garage awareness day in Chesterfield, in which garages were able to find out more about their rights under block exemption regulations (BER) the campaign has attracted growing support with automotive suppliers, motor factors and garages continuing to push the campaign.
The campaign's Facebook page has generated many questions from motorists and garages and the posts from the page have achieved high engagement with garages requesting trade packs to promote the campaign to customers in their area. The campaign has also received major support from automotive trade press and was widely promoted by IAAF at Automechanika Birmingham 2019.
The pilot project has now begun its promotion to motorists throughout Chesterfield, but will continue to maintain a high trade focus, in both Chesterfield and beyond.
IAAF Head of Membership Development, Mike Smallbone, said: "The pilot project has started strongly and we are keen to maintain a sustained but fluid approach to promoting the campaign to both motorists and garages. While focusing on our dedicated area of Chesterfield, it is clear that the campaign is very much welcome in other areas throughout the UK."
Under BER, any independent garage can service and repair an owner's car within the manufacturer's warranty period providing replacement parts used are of OE-matching quality and are recorded as such. Vehicles must be serviced in accordance with the vehicle manufacturer service schedules.
​Major automotive companies have signed up to support the pilot project. These include: Automechanika Birmingham 2019, Bilstein Group, BM Catalysts, Comline, Comma, First Line, Hella, Impression Communications, Kilen, MAHLE Aftermarket UK, National Auto Parts, SMPE, Tetrosyl, TMD Friction, Johnson Controls (Varta), WAIglobal UK and ZF Aftermarket.
More information on Your Car – Your Choice can be found here: www.yourcaryourchoice.co.uk