Key Benefits
These are just some of the benefits that could be available if you join United Garage Services.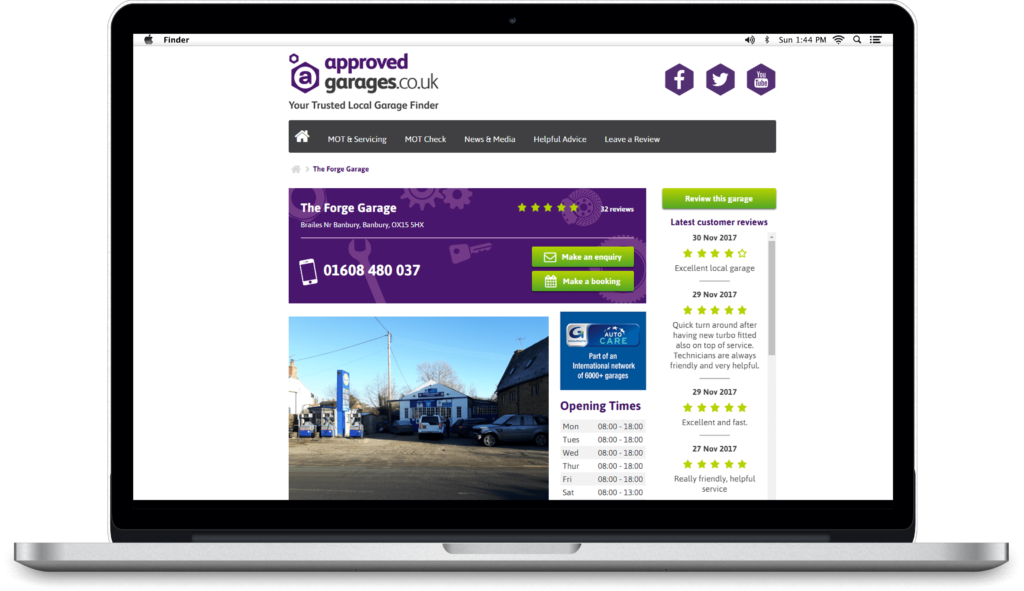 Local Garage Finder Website
Every member of United Garage Services is listed on ApprovedGarages.co.uk, our local garage finder website that recommends over 730 quality garages across the UK. With over half a million motorists using ApprovedGarages.co.uk every year to find a trusted garage to carry out work on their vehicles, the site presents a huge opportunity for United Garage Services members.