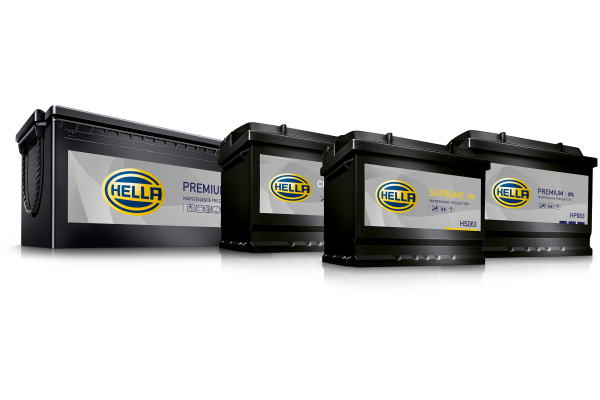 HELLA introduces new battery finder tool
---
14 Oct 2019
Category: Articles, Press Releases
New tool allows technicians and factors to easily find the best replacement battery for the vehicle
Chipping Warden. 10th October 2019. To further assist technicians and factors, HELLA has launched a battery finder tool to easily source a replacement battery. The free tool can be accessed here: http://hellabatteryfinder.com where users can search for a battery using the registration number, vehicle model details or VIN number and can be used for motorcycles, cars and light commercial vehicles.
Bearing in mind that battery related issues remain the most common cause of breakdown, whatever the season, battery health should be a priority for workshops. Therefore, as a matter of course, technicians should carry out a battery check on every vehicle that enters their premises, which allows preventative maintenance to be undertaken.
However, when the battery does need replacing, HELLA has ensured that technicians and factors can easily find a premium quality replacement. HELLA's battery finder also provides fitting instructions, estimated fitment time and gives all of the technical information on the battery.
As would be expected, the HELLA range includes AGM and EFB batteries alongside the traditional Classic, Premium and Supreme SLI products, catering for all possible applications.
Senior Head of Marketing & Communications at HELLA, Helen Goldingay, said: "This new tool is accessible to everyone in the aftermarket and gives them an easy-to-use means of finding the correct replacement battery.
"Users can log in and can access fitting instructions and how long it will take to fit, something that will assist technicians, especially when quoting how long the job should take to complete on a start/stop equipped vehicle, for example.
"This also gives factors extra knowledge, as they can also inform the technicians or workshops of this invaluable information when they purchase the replacement battery."
For more information about this new tool or any of the OE quality products available from HELLA, please call customer services on: 01295 662400 or email [email protected]