The Alliance Automotive Group companies raise money for homeless charity in Bradford
---
21 May 2019
Category: Uncategorized, Community News
Platinum International, one of the Alliance Automotive Group companies, ran a battery recycle scheme to raise money for Bradford Night Stop, a youth homelessness charity based in Bradford, West Yorkshire.
Platinum International are the UK's largest independent distributor of automotive batteries and lubricants. Over a period of months Platinum donated 50p for every scrap battery returned to them for recycling from other parts of the Alliance Automotive Group. GROUPAUTO & UAN motor factors across the UK were encouraged to ask their garage customers to return used vehicle batteries to be recycled. Platinum also provided marketing materials to help the groups' motor factors promote the recycling scheme. Over 5000 batteries were returned for recycling, raising a grand total of £2,630.50 for the charity.
On Wednesday 8th May 2019, Bob Ackroyd, Managing Director GROUPAUTO, and Andy Brook-Smith, Sales Director Platinum International, visited Bradford Night Stop at their office in Bradford to hand over the cheque.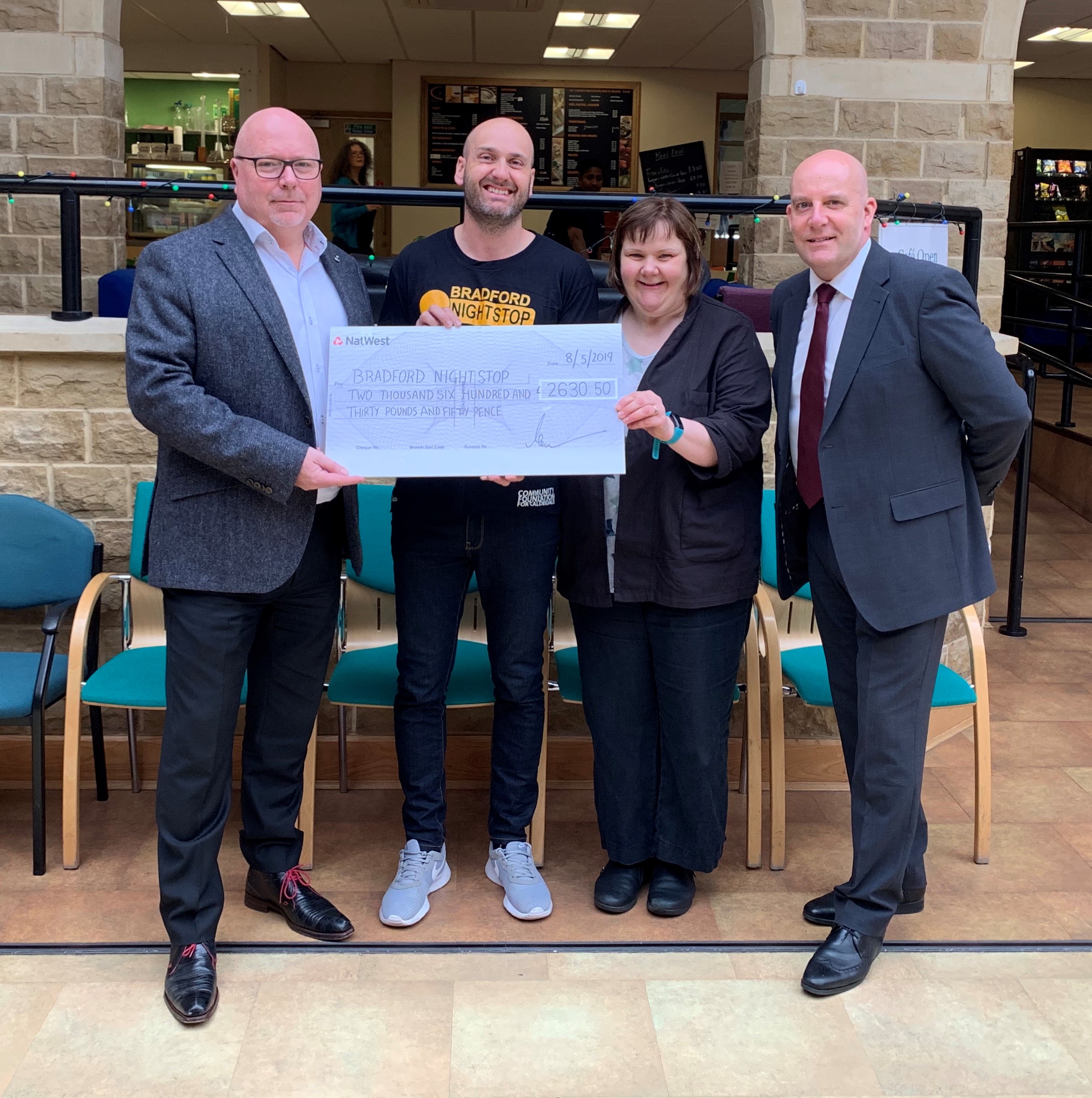 Bradford Night Stop help 16 to 25-year olds who are facing the possibility of a night on the street. They provide emergency accommodation in the homes of their volunteers on a one night at a time basis. Volunteers offer a bedroom, an evening meal, a bath or shower, breakfast in the morning and even clothing if needed. The monies raised by the Alliance Automotive Group will go a long way towards helping young people in Bradford.