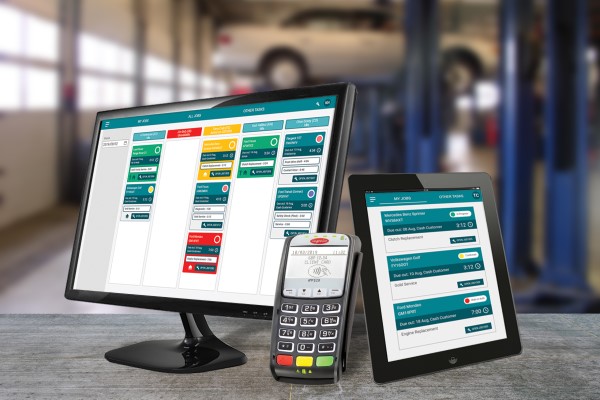 MECHANEX visitors invited to see new features in MAM's garage management software
---
18 Oct 2019
Category: Articles, Press Releases
Attendees to the garage industry trade show can find out more about Autowork Online's latest developments.
MAM Software will be attending this year's MECHANEX, taking place at Sandown Park, Surrey on 12 and 13 November. The event is the only regional trade show in the UK dedicated to garage businesses, and MAM staff will be exhibiting on stand D75.
MECHANEX 2019 presents attendees with an opportunity to find out more about the latest features within Autowork Online, MAM's feature-rich garage management software.
One of the biggest forthcoming developments is TeamView, a new technicians' tracking module and paperless job card add-on for Autowork Online. Designed to benefit garages of all sizes, TeamView includes an app for use on mobile, tablet or PC, as well as a workshop managers' screen for office use.
Another key feature on show will be the MOT history button, which retrieves a vehicle's due date and history directly from the DVSA database. The results will also show reasons for failures and any advisories that have been issued, enabling garages to issue accurate MOT reminders to their customers.
Visitors will also be able to preview the forthcoming Paymentsense functionality, which will be integrated with the software. Slick integration enables users to take chip-and-pin and contactless payments, reducing the likelihood of keying errors while helping to speed up transactions.
Nathan Fothergill, sales manager at MAM Software, commented: "MECHANEX 2019 is a great opportunity for us to meet our current customers, as well as prospects who are looking to invest in the success of their business using new garage management software.
"We have introduced a number of exciting features to Autowork Online in 2019, which we are looking forward to demonstrating at this year's show."
MECHANEX is open from 10:00 to 16:00 on 12 and 13 November. Tickets are available here.