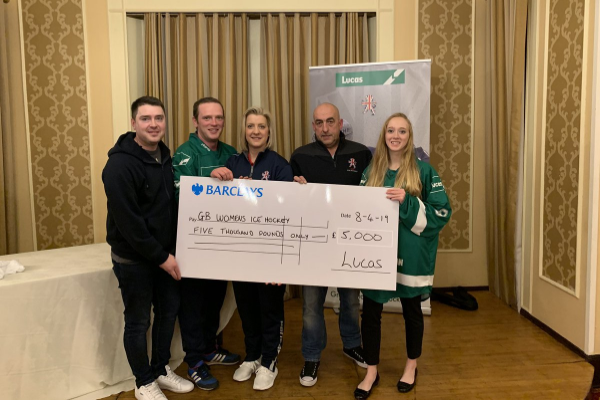 Lucas seals GB women's ice hockey win with sponsorship deal
---
09 May 2019
Category: Articles, Press Releases
Brand's UK & European presence set to further expand
Standard Motor Products Europe (SMPE) has announced that Lucas has further strengthened its partnership with ice hockey through its latest sponsorship agreement with GB Women's Ice Hockey Team, as the brand increases its foothold in the UK aftermarket.
Great Britain recently won silver in the Women's World Championship Division II Group A with a 2-1 victory over North Korea, held in Dumfries from 2-8 April.
This comes after the recent announcement of Lucas' sponsorship of Team GB for the 2019 IIHF Ice Hockey World Championship, due to take place in Slovakia between 10 – 26 May.
The sport's burgeoning popularity in the UK combined with the growing momentum of sponsorship in women's sport is cited as an ideal opportunity for SMPE to grow Lucas' brand awareness throughout the UK and Europe.
Following the women's Silver medal win, SMPE presented the team with a cheque for £5000, in addition to its sponsorship, for investment in the GB Women's programme.
Ice hockey has enjoyed a surge in popularity in the UK over the past 12 months to become the most watched indoor sport in Britain, with higher visitor attendance at live
games and a surge in the number of social media followers.
The Lucas engine management brand is distributed to customers throughout Europe by Standard Motor Products Europe (SMPE). Since 1 May 2019, the company also has the license to supply the Lucas brand to customers in the UK & Ireland, with many customers benefiting from SMPE's considerable investment in range re-profiling, packaging and cataloguing. A further 1500 parts have been added to the Lucas engine management programme, resulting in a 65 percent increase in vehicle parc coverage.
Ross Toomey, Standard Motor Products Europe's managing director, said: "We were delighted to be a part of the GB Women's team silver medal campaign, and believe that there is significant potential for this team to go on to achieve at a high level. We were delighted to be able to present Ice Hockey UK