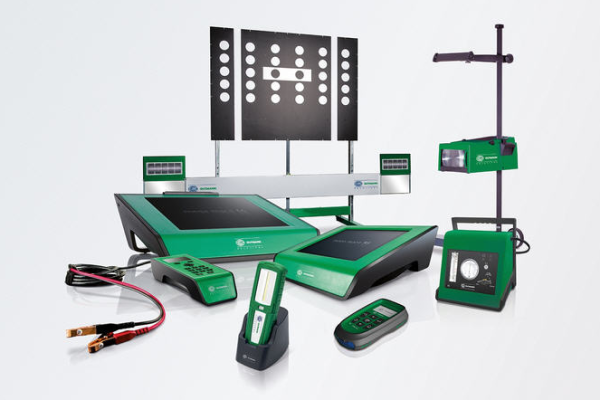 Hella Gutmann Solutions announces software update for mega macs devices
---
14 Aug 2019
Category: Articles, Press Releases
Version 56 will be available on 8th August.
Chipping Warden. August 2019. As Advanced Driver Assist Systems (ADAS) become more prevalent in the vehicle car parc, it is vital that all independent workshops understand the technology and are equipped to handle working on these systems. 
Hella Gutmann Solutions (HGS) has been the market leader in this area for many years, ensuring technicians in the UK are able to correctly recalibrate the cameras/radars in these vehicles and educating them about the complex technologies involved.
HGS is dedicated to providing the best solution to the independent sector and is therefore releasing the version 56 software update for all mega macs devices. 
This software includes revisions to the majority of the vehicle manufacturers currently covered in general diagnostic capabilities. This also further expands HGS' ADAS system coverage for front, rear and 360 cameras, as well asradar.
Version 56 will be released on 8th August 2019 and will be available on mega macs PC, 42SE, 56, 66 and 77.
Mega macs 42 and 50 exchange promotion
However, for the mega macs 42 and 50 this will be the final update. As the technology in vehicles continues to expand, HGS is committed to providing the aftermarket with the best equipment and feels the other products available are more useful to technicians. While these models haven't been sold in the UK for years, they will continue to work as is but will not benefit from the vital updates HGS provides.
For garages that own a 42 and 50, HGS is offering a part exchange to upgrade and will reward its customers by giving them year 2 and 3 software free of charge. Garages can email HGS to take part in this offer: [email protected]. HGS is still providing premium quality diagnostic tools to replace the 42 and 50, such as 42SE, 56, 66 and 77.
For more information about any of the OE quality products available from HELLA, please call customer services on: 01295 662400 or email [email protected]