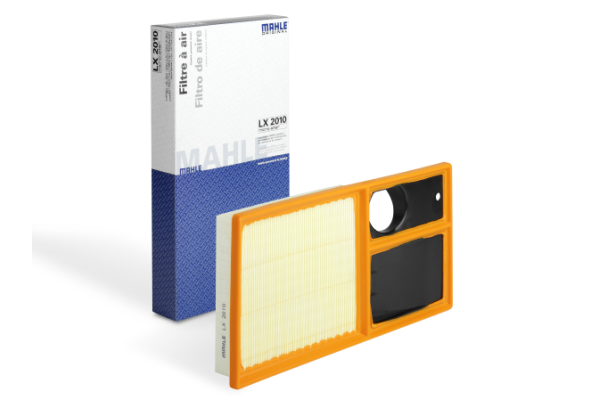 Garages ask for MAHLE by name, says FMP
---
30 Jul 2019
Category: Articles, Press Releases
Bilston, UK – July 2019 – FMP Motor Factors has sold MAHLE product from the day it first opened its doors to start trading back in January 1997, with its garage customers now very familiar with the brand and the quality that it represents.
Originally supplied through Hans Motors, FMP then joined the FSG trading group, where MAHLE Aftermarket became an approved supplier and it opened a direct account.
Managing Director Neil Melmoth recalls: "Having worked with MAHLE for over 22 years selling its product in Swansea, Neath, Port Talbot and the surrounding areas, a lot of customers ask for it by name.
"There are many low-cost filters available, but the old adage that "you get what you pay for" is very close to the mark when referring to filtration, and that's especially true of the MAHLE brand."
FMP started life in Swansea High Street, before moving in 2000 to its current location at Swansea Enterprise Park where the business has experienced considerable growth. From a team of just two, it now employs over 40 staff with around 20 trade vans on the road.
As an AAUK affiliate, it also sponsors many local garages on the Autocare Garage Scheme, the European wide network of garages all aspiring to deliver excellent service and quality, no doubt helped through FMP's supply of quality product such as MAHLE.
FMP is also a stockist for "very competitively priced" MAHLE thermostats, as well as Victor Reinz gaskets, which "are an excellent quality product."
Also supplying a range of MAHLE turbos and air-conditioning compressors, by its own account FMP "does well" with MAHLE and it is apparent that the factor manages to successfully leverage all the clear benefits from the renowned supplier.
Jonathan Walker, MAHLE Aftermarket General Manager Aftermarket UK & Ireland, added: "The fact that FMP fully grasps the correlation between MAHLE and quality speaks volumes. This long-lasting partnership offers the very best example of why MAHLE is the leading choice for factors and garages; congratulations to FMP for becoming the aftermarket success it is today and we look forward to growing our relationship further still."