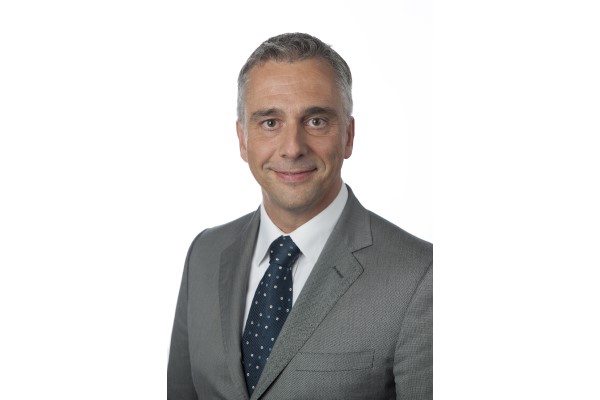 DENSO tackling automotive aftermarket challenges: a look at future trends affecting independent workshops
---
20 Aug 2019
Category: Articles, Press Releases
Few industries operate at such a rapid pace as the European aftermarket. From servicing new vehicles with increasing use of electrical systems, to the struggle to attract top talent and compete with main dealers, independent workshops across Europe are consistently upskilling and adapting their business models to remain competitive.
However, as the industry continues to seek out new forms of mobility, adapts to changing political landscapes and moves ahead designing the car of the future, independent workshops must embrace further change and evolve their businesses to keep up. DENSO Director of Independent Aftermarket Sales, Luca Govean, counts down five key challenges facing the European aftermarket, to help workshops prepare for the future.
5. Advanced Driver Systems (ADAS)
What was once a new innovation has quickly become commonplace in new vehicle design and while workshops may not have overwhelming demand for ADAS-related work now, it will in the future. The European Commission recently announced that ADAS systems will become mandatory on all new cars from 2021, as they become an integral part of autonomous and electric vehicle design. According to Luca Govean, an understanding of how these systems work and how they are affected by more standardised repair and servicing work is key if workshops are going to take advantage of the new vehicle parc.
"An increase in ADAS-related work means workshops need to pay serious consideration to their floor space and equipment," he explained. "Unlike when the industry transitioned into computer-controlled engine management systems and some repairers chose to become undercar specialists, there will be no avoiding ADAS technology. Even a job as straightforward as a windscreen repair will become a specialist job, since the way that ADAS systems are tied into the windscreen means cameras and sensors will inevitably be disrupted, rendering safety systems inefficient."
Not only are specialist calibration and diagnostics tools required to successfully service ADAS systems, but the right training is also essential for technicians. Workshops may also need to ensure their business liability is up-to-date, follow factory procedures and document work at every step.
DENSO has been helping to develop the latest safety technologies for more than 20 years and is behind some of the most innovative ADAS technologies, including the world's first two-dimensional light detection and ranging system (LIDAR) in 1996. More than two decades ago, DENSO introduced a linear radar that scans an area in front of a vehicle horizontally to identify potential collision risks. Such technologies are becoming the norm in the aftermarket and presenting lucrative profit opportunities for workshops that have the skills, equipment, space and confidence to work on these systems.
4. Electric and hybrid vehicles
It's hard to believe the electric Nissan Leaf has been available for more than five years and yet many still consider electric and hybrid vehicles a relatively new innovation. In addition to the safety precautions that must be taken to work on an electric vehicle, hybrid vehicles – which many experts expect to become the norm – have further requirements.
Luca explained: "Lower viscosity oils required by hybrid vehicles will lead to shorter oil change intervals; however, while some forms of service will become more important, when you remove a traditional combustion engine from a vehicle, you also remove most of the components that are subject to wear, meaning many workshops will have to diversify into other, new service areas."
The crash repair industry will need to undergo significant upskilling to counter the dangers associated with electric vehicles.
"Simply removing the battery takes time and specialist care since they are typically protected within an integrated, secure casing to shield against vibration and impact. Even with hybrid vehicles, it's rarely enough to simply turn the petrol or diesel off as this does not necessarily disengage the battery," Luca advised.
"The repainting and recoating process must also be reconsidered, as vehicle electrical systems will not respond well to the high levels of heat generated by drying booths."
Lithium-ion batteries typically used in electric vehicle applications need to be treated with huge respect and must be kept within a specific voltage and temperature range to minimise the risk of explosion in the workshop. There will also be new stipulation pertaining to how these components are disposed of to ensure safe handling at all times.
While electric vehicle development is still in its early stages, many early iterations of electric car, such as the Nissan Leaf, are now finding their way into the aftermarket and technicians need to be ready to convert these opportunities into regular custom.
3. Digitalisation
These days nearly every vehicle has built-in telematics capability, with digital connectivity set to transform vehicle maintenance and repair. Digitalisation has already changed the way repairers order parts and the next few years will see the focus shift to servicing. New technologies will allow repairers to move even closer to customers, with the proliferation of new channels and interfaces disrupting the norm and opening up new business opportunities. Services, such as remote diagnostics, are among the high-margin opportunities that car-generated data creates.
"According to the auditing and consulting company, PwC, there will be more than 470 million connected vehicles on the roads by 2025," Luca explained. "Besides intelligent connectivity of diagnostic systems, future vehicles will provide more data-driven insights which enable repairers to more accurately predict future servicing and repair requirements, making for more accurate business forecasts and more effective work scheduling."
A recent McKinsey report, The Changing Aftermarket Game, suggests that digital-driven products and services will account for a growing share of overall value within the aftermarket. It predicts that their share of aftermarket revenue will increase by a factor of three with growth achieved through hardware, such as telematics devices, sensors and displays.
It's not just parts and servicing where digitalisation promises to disrupt the aftermarket but in the customer journey as well. As the world continues to adopt remote devices, motorists are turning towards the convenience of the Internet to purchase products and services.
"The 9-5 of the service world is being forgotten – we're now used to ordering groceries at whatever time we feel like and receiving rapid delivery at a time we choose. The same will be true of vehicle repairs, as motorists expect new service levels and a 24/7 garage experience. Independent workshops can capitalise on this trend by offering an around-the-clock service, such as any-time secure vehicle drop-offs or remote servicing," said Luca.
2. Mobility as a Service (MaaS)
With a new type of vehicle comes a new ownership model and as forecasters predict a trend towards autonomous driving, the model of traditional car ownership as we know it is deteriorating. Instead, the roll out of autonomous vehicles as Mobility-as-a-Service (MaaS) is most likely to be controlled by fleets. While this will create a steadier income stream for independent workshops, fleets typically demand lower cost servicing and the highest quality parts, forcing independent workshops to adapt their existing business models.
With this new form of mobility comes a critical mass of Big Data which independent workshops can use to their advantage. Luca explained: "By regularly analysing the data collected from customer vehicles, they can begin to understand in depth the behaviours, preferences and needs of their customers and utilise this information to tailor marketing campaigns and service offerings."
It's not just in customer relationships that data such as this can prove valuable but in a workshop's own purchasing habits as well. Many large motor factors are already analysing vast data pools to upsell products based on previous activity and help workshops get the very best price for parts. This, in turn, helps make parts ordering more cost-effective for repairers and more profitable when sold on to customers at a higher rate.
1. Access to the customer
The convergence of technologies in the future of the aftermarket is exciting but perhaps the biggest challenge to independent workshops, according to Luca, is the same one that has been faced for decades: access to the customer.
"With more franchised main dealers attempting to lock customers into servicing agreements to protect warranties and an increase in the number of work provider websites that act as middle-men between a garage and its customers, it's becoming increasingly difficult to offer the personal service that independent workshops have built their reputation upon. The solution lies in effective marketing and the ability to offer a service that far outweighs that delivered by competitors. The right equipment, parts, staff and location will all play a part," Luca summarised.
During an age when consumer choice has never been greater, the biggest threat facing an independent repairer is in not being able to access the customer directly to build mutual long-term relationships. It is for this reason that the independent sector needs to embrace new technologies and trends more than ever.
Luca explained: "Independent repairers can no longer afford to turn down work because they've not kept up with changes in the automotive industry. Investment in skills, people and equipment is a must. By working closely with major parts manufacturers and staying abreast of new products entering the market, technicians can stay one step ahead of their customer's future servicing and repair needs. By harnessing technology and embracing digitalisation, the independent sector can deliver more personalised services, predictive maintenance and support throughout the lifecycle of a vehicle."
While several trends may seem light years away from the type of work technicians receive at their workshop today, the industry travels at such a pace that we never truly know what tomorrow might bring. By remaining agile, responsive and alert, Europe's independent sector can continue to thrive no matter what the future has in store.  
Luca Govean has been with DENSO since 2016 and leads regional teams across Europe, helping them to achieve their goals. He has extensive previous experience covering passenger cars, trucks and trailers in OE and aftermarket positions.