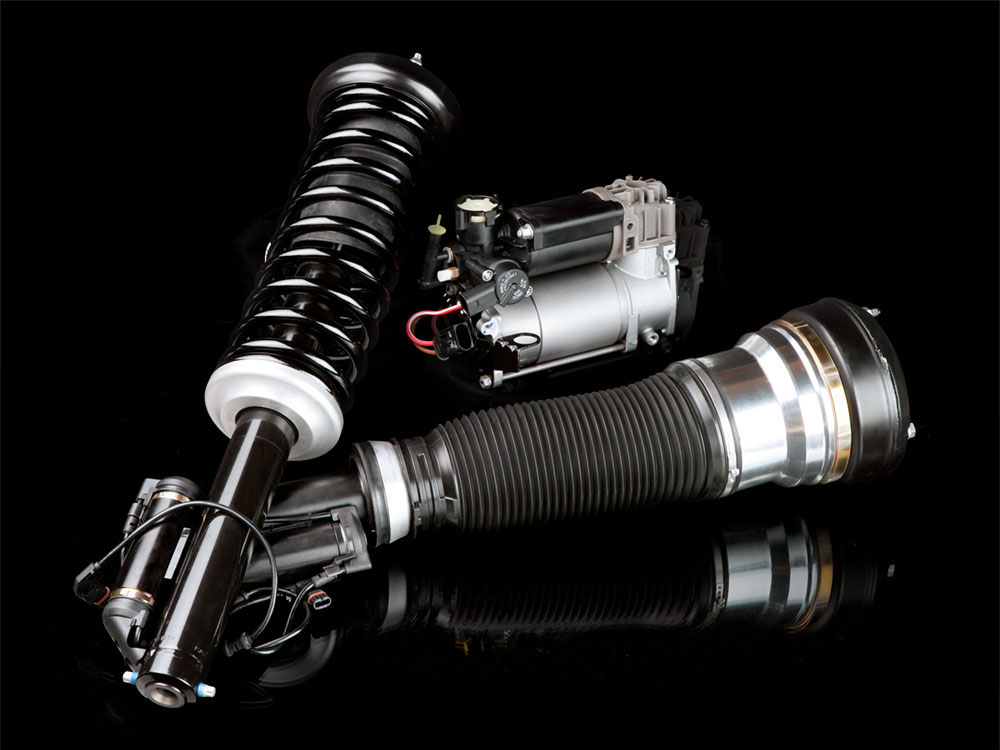 Air Suspension – Additional turnover without additional effort
---
28 Sep 2018
Category: Articles, Product News
More and more vehicles are equipped with air suspension instead of the traditional coil springs. Air suspension is no longer just for the Bentley's, BMW 7 Series and SUV's but also for the Mercedes C-Class and Citroën C4 Grand Picasso.
Thus, more and more vehicles equipped with air suspension show up at the doorsteps of a workshop. Nevertheless, many customers with air suspension issues are sent to the official dealer which is not necessary!
Replacing air suspension is as easy as replacing conventional suspension. It is a matter of dismantling the worn product and replacing it with a new product. No special tools are needed for this, sometimes a diagnostic device to reset the fault code. Replacing an air spring from an air strut is also not a big job and can be a good, economical solution. In case of doubts or questions, the installation manuals with photos and videos by Arnott will help. When a workshop accepts an air suspension job, this will not only generate additional turnover, but the costs for the customer will also be considerably lower compared to a repair at the dealer. An additional advantage is that it increases customer satisfaction. After all, the customer can go to the universal garage for everything!
The Arnott Advantage
Highest Quality with Superior Warranties
Broadest Aftermarket Assortment
Super Simple Diagnosis & Assembly
Extra Turnover
Cost Savings for the Workplace Customer
Arnott Assortment
Completely New Air Struts
Remanufactured Air Struts/Shocks
Air Springs
OES Compressors
Coil Spring Conversion Kits
Did you know:
A leak is usually easy to find with a water and soap solution
The height of the car is not determined by the air springs but by the height sensor
A broken or worn out compressor is usually the result of a leak in an air spring